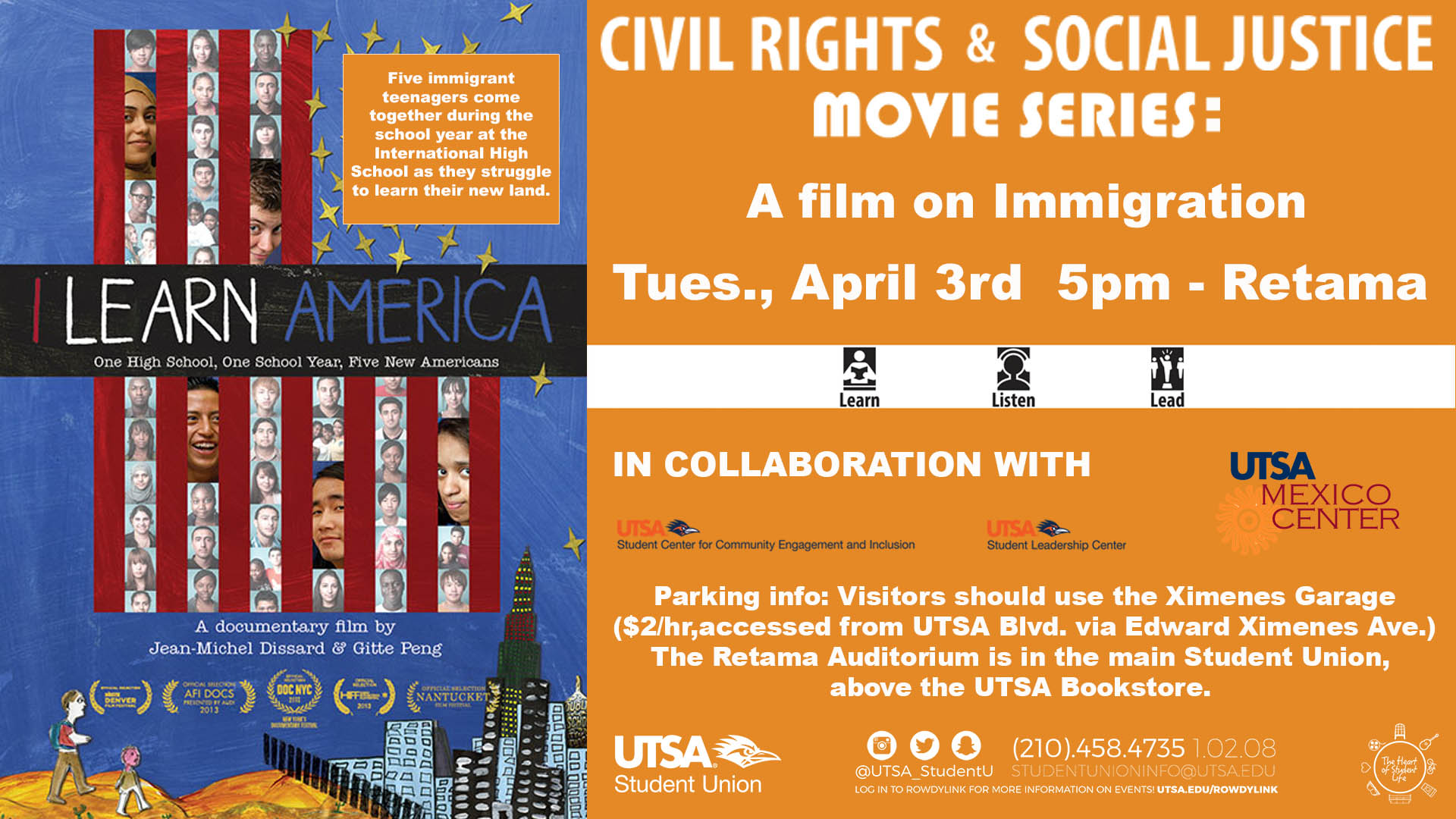 Message to you:
    As part of the UTSA Civil Rights and Social Justice Movie Series the UTSA Mexico Center, is collaborating  with the UTSA Student Leadership Center, Student Union, and Student Center for Community Engagement and Inclusion, we are hosting a film night on Tuesday, April 3, 2018  from 5:00 p.m. – 7:00 p.m. in the Retama Auditorium (UC 2.02.02). The film of the evening, I Learn America, tells the story of five immigrant teenagers enrolled in the International High School in New York City who are striving to learn a new language, a new culture, and make a future for themselves in America. For more information on the film, please visit: http://ilearnamerica.com/.
    Various student organizations will be tabling from 4:30 p.m. – 5:00 p.m. and a welcome will be given at 5:00 p.m. The film (run time: 50 min) will begin immediately following the welcome. After the film, a panel comprised of Dr. Harriett Romo (Director, UTSA CAPRI/Mexico Center), Courtney Balderas (Interim Director, UTSA DACA Center), Jean-Michel Dissard (Director, I Learn America – TBC), and one student panelist (TBC) will speak to issues raised in the film and address how these issues impact our community at UTSA.
    We would love for all of you to join us for this exciting community event. Please reach out if you have any questions.